Veteran EXPERIENCE BUILDING Hotshot, CUSTOM and show SLEEPERS 
"Thank you for all the help. I'll be building a new truck soon and can't wait to use you guys again."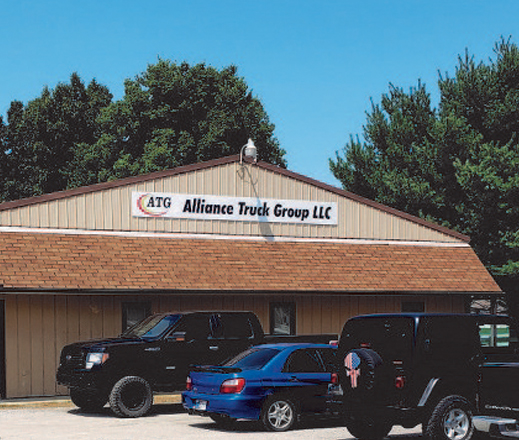 About Alliance Truck Group LLC
Alliance Truck Group is a family-owned and operated business, and we pride ourselves on providing a customer-driven experience in the design and construction of your sleeper. Give us your ideas, and we'll make them a reality!
We thrive on customer involvement and believe your sleeper construction should be a collaborative effort. Stop in any time to check on our progress and ensure that your sleeper is being built just how you want it.
Building the Perfect Sleeper for You
At Alliance Truck Group, you are our number one priority. We will custom build your sleeper as you envision it, both inside and out. Call us today, so we can discuss your sleeper needs.
We can construct your sleeper in any height, width and length, and the inside design options are endless. Check out our project gallery for some examples of our impeccable work.
SLeepers for All Kinds of Trucks.
From heavy duty trucks to pickups, Alliance Truck Group can customize a sleeper perfectly to fit to your vehicle.
The entire process is done in-house in our facility. All we require to get started is a 25% down payment, or a Purchase Order from a Dealer